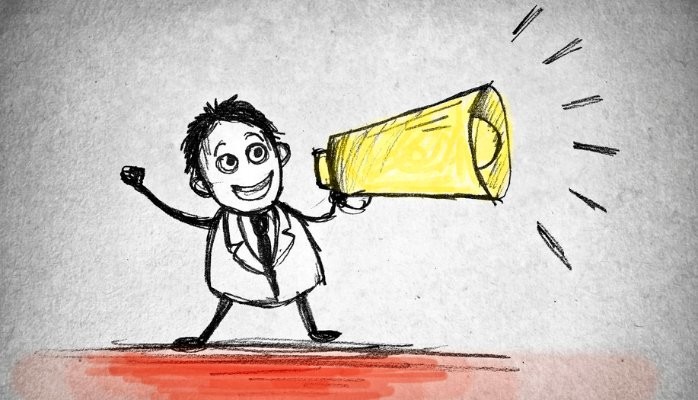 If you want to beat your competition for your small business then you must adopt some innovative ways to make a space. There are plenty of ways that can help you promote your local business to the right customers. You can subdivide your promotional efforts into online and offline methods.
Here are three different ways to promote your business online that won't cost you any money.
Local Classified Ads Listing:
First of all, you must enlist your business in local classified ad sites. Start promoting your business products or services from your local area and then go global if you want to grow. For example, if you are a carpenter or gardener then at least 90% of the clients will be from your local area. Some of the best local classified ads sites are
Google Places
BizBly
Yelp
Craigslist
Yellow Pages
All the above sites need your business or service name, address, website and phone numbers in the process of account creation.
Use Social Media smartly:
Social media is very important for your small business or startups. Be specific and focused while you choose social media platforms. A good start is to create your business accounts on Twitter, Facebook, Google Plus, YouTube and Pinterest. These alone make up 97% of the user base in the USA and 99% of the rest of the world. On YouTube, you can make small videos of 60 to 90 seconds with detail descriptions about your product or service. This will increase the SEO of your business website as a long term strategy as well as slowly increasing your follower base.
Join relevant groups and pages with links to your website and write useful content. This will help your business profile popular among local and international users. There are thousands of Groups on Facebook that will allow you to talk about your products or services.
If your website has a blog then entertain or inform your social media visitors by offering coupons, surveys, and discounts.
As an entrepreneur or freelancer, you can use online social media tools as a base to attract visitors and converting those visitors into loyal customers. To be more successful you should interact with people, participate in Twitter chats, and answer questions on topics relevant to your business.
Join relevant forums and communities and provide solutions or reviews. If you are a carpenter then inform your audience about new trends of furniture in home improvement. Make contacts with local builders and offer them cost-efficient solutions that can work for you and your partners.
Offline Marketing Strategies through Networking and Connections
Offline marketing strategies are helpful especially if your customer base is local. You can rely mostly on offline strategies if you want to get customers from your local area. It is easy to win the confidence of local customers instead of online customers because they can physically come to your business address and discuss their interests.
Participate in local events, meet with new people, introduce your business by distributing cards or advertising material. In these events, you can collect phone numbers and emails and use those to offer sales and discounts. If you have a local dress shop then you can advertise new seasonal dresses before the start of the peak season. You can launch roadshows, seminars, and public meetings if it suits your product demands. Such marketing techniques have been proved successful in the promotion of local businesses.
Your success depends on implementing those strategies in consistent ways. You should not expect success within days but if you truly adopt these strategies then you can get results within weeks and months. Try to learn from your competitors and always offer something different so you can take profits from your competitor's weak areas.